---
13 Reasons You Should Visit Montreal on Your Next Vacation
If you're looking for a beautiful city to visit with a vibrant culture and years of history, Montreal should definitely be at the top of your list. The city is full of attractions year-round, has a unique mix of European and American culture, and is perfect whether you're looking for a family vacation or a romantic getaway. Here are a few reasons why you should consider visiting Montreal for your next vacation.
Unique Food Culture
Whether you're looking for cheap eats for the whole family or something more upscale, you'll find it all in Montreal. Montreal is the ultimate foodie city and there's something for everyone here. It is also home to a large Jewish community, and has some of the best Jewish delis in all of North America.
Montreal restaurateurs take great pride in their craft and you can really feel the love in all of their dishes. And no trip to Montreal would be complete without trying one of their world-famous wood oven baked bagels. If you want to know what all the fuss is about, a visit to Fairmount St Viateur Bagels is an absolute must next time you're in town.
The Underground City
We're not going to lie; Montreal's winters can get pretty brutal, but it's still a great destination no matter the time of the year. If you can't get here during the hot summer months, there are many ways to get around the city without having to deal with the blistering cold. One of the ways you can do this is by using the city's large underground network of interconnected stores, shopping centers and walkways connected to the city's underground system. The network covers over 33 kms in total and will allow you to see much of the city's downtown core while barely going outside.
Check out the Biodome
The Montreal Biodome is a great place for the whole family and for any true nature lover. The building is located in the eastern part of the city and recreates four important American ecosystems, namely the tropical forest, the Laurentian forest, the aquatic St Lawrence system and the Antarctic and Arctic polar worlds. This is a great place to visit if you want to learn something new about the country's unique fauna and flora.
Enjoy the Festivals
Montreal is a city of festivals and holds over 100 multi-day events every year. Whether you're into dance, literature, or foreign cinema, there's always something fun and exciting going on in the city. A large portion of festivals take place in the city's 'Quartier des Spectacles' which is a zone dedicated solely to outdoor shows. Notable events include the Igloofest, which is an electronic music festival that takes place near the city's Old Port, the Just for Laughs festival, which is one of the most important comedy festivals in North America, and the International Jazz festival of Montreal, which is the single biggest festival of its genre in the world.
Go Shopping
Another thing Montrealers are known for is their eclectic style, and there are many retail options to choose from all over the city. You can start with the Eaton center located downtown and take a stroll down St Catherine Street which features over 1000 department stores, upscale chain stores and boutiques. You can also stop by St Laurent Street with its many thrift stores and specialty boutiques.
Great Museums
If you love culture, science or history, you shouldn't have any issues finding something to keep you occupied in the city. The Contemporary Art museum shows exhibitions from world renowned artists all year long. The Fine Arts museum is another major attraction in the city and a must for any true art lover.
Great Accommodations
Another great thing about Montreal is that you won't have a challenge finding somewhere to stay no matter your budget. The city has everything from top of the line hotels, to cozy bed and breakfasts and great hostels. The downtown core has most of the top accommodations, but you'll find tons of great hotels and motels all around the city.
The People
Montrealers are also some of the nicest people you'll find anywhere. The city truly has a small-town feel, even if it's a major metropolis. People will be more than glad to help if you need anything and there's really a sense of proximity there. People of all cultures and parts of the world visit here, so you won't have trouble finding a familiar face as well.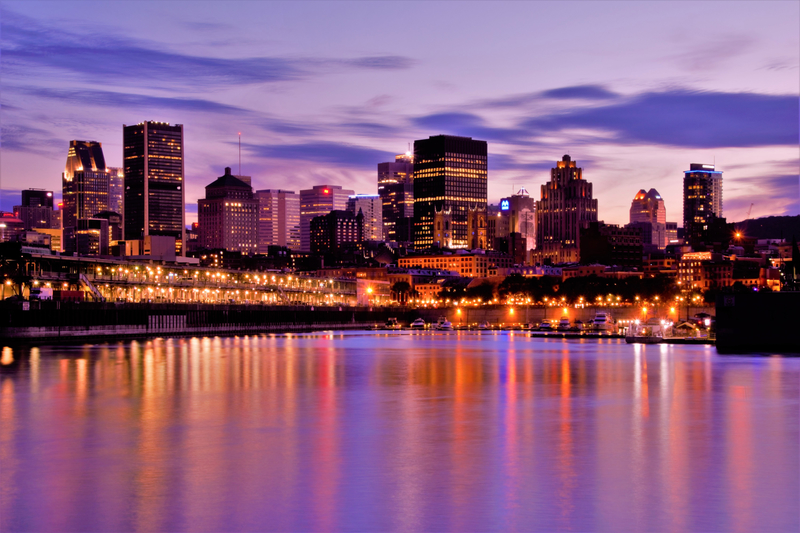 It's Affordable
The cost of living in Montreal is very low and there are tons of things to do on the cheap. There are plenty of free things to do around the city, whether it's free festivals or free exhibitions all around the city. There are also tons of cheap flights to the city, and you can book flights to Montreal from companies like Porter Airlines all year long from most destinations all across North America. What's more, when you book with Porter, you get extra legroom and free snacks and drinks.
The Nightlife
Montreal is also a great party city and the nightlife is right up there with major cities like New York, Miami and Chicago. St Catherine Street is full of great little pubs and nightclubs and is a great place to check out whether you're looking for electronic music with some of the world's finest DJ's, or a nice pub if you want to enjoy a beer with friends. The city also has a number of after-hours clubs open until the wee hours of the morning.
The Architecture
Montreal stands apart from most North American cities with its unique architecture. The city has been colonized by both the French and the English, and both have left their mark on the city. The other communities that came along the way through the years, like the Portuguese, Italians, Jews and Irish, also contributed to the city's unique architectural style. From the mansions of Outremont to the beautiful colorful townhouses all around plateau Mont Royal, the city's architecture really is something to behold. Old Montreal with it's cobblestoned streets and old-world charm is another great attraction and a must see for anyone coming to the city.
The Atmosphere
Another thing you'll notice once you come to Montreal is its unique laid-back atmosphere. This can be in part attributed to the city's French history and natural "joie de vivre". While the city is still very business oriented, it is nowhere as uptight as other Canadian cities, like Toronto for instance, and attracts artists from all over the country because of its lower cost of living.
Great Transit System
The city is also very easy to get around and you won't have a challenge getting anywhere with public transit. The main airport is close to all the major underground stations and the bus and rail service in the city is very reliable. It's also very cheap too. However, you should know that Montreal does have some traffic issues, especially around the downtown core during the summer.
If you were looking for somewhere exotic but still familiar to visit on your next vacation, Montreal is definitely the way to go. Make sure that you check out some of these recommendations if you want to enjoy everything the city has to offer.