---
4 Fun Ways to Keep Your Children Outside This Summer
As the weather slowly warms up, many parents are starting to think about the upcoming school holidays and how they'll keep their children off screens. Figuring out fun ways to pass the long holidays while burning off your kid's energy can be quite the challenge, especially if your child or teen has a bit of screen addiction. For that reason, I've decided to write an article on the top 4 fun ways to keep your children outside this summer. Keep reading to learn some ways that are guaranteed to keep your children busy outside.
1. A Slippery Slide
As a child, one of my favourite memories was putting the hose on a slippery slide and sometimes even adding a little soap. I could easily spend hours perfecting my sliding technique. If your backyard has a bit of a hill or incline, all the better as you'll be able to get better speed. This is a relatively inexpensive summer activity that's sure to be popular no matter your child's age. Invite a few of their friends over, and make a day of it.
2. A Stunt Scooter
Kids love almost anything with wheels, whether it's some skates, stunt scooters, or even a bicycle. It's a great way to get them out exploring their neighborhood, keeping their bodies moving, and getting those feel-good endorphins flowing. If you want an item to keep your children entertained and encourage them to get away from the TV, Why not try a Stunt Scooter. They encourage children into outdoor activities and have a huge range to suit any age, size, or interest. If you like heading out with your children, stunt scooters can be a great option as they fold up and don't take up a ton of space, and they're also not too heavy if you end up carrying them all the way home.
3. Badminton 
There's no age that's too young to get them interested in sports. Playing badminton is a great way to improve your child's hand-eye coordination while teaching them so many life skills such as how to graciously lose and win. To get started you'll want to invest in a good pair of Badminton Rackets and a ShuttleCock. While ideally, you'd play on a badminton court, it's possible to play on a beach or even a backyard, making it a great way to keep the kids outside.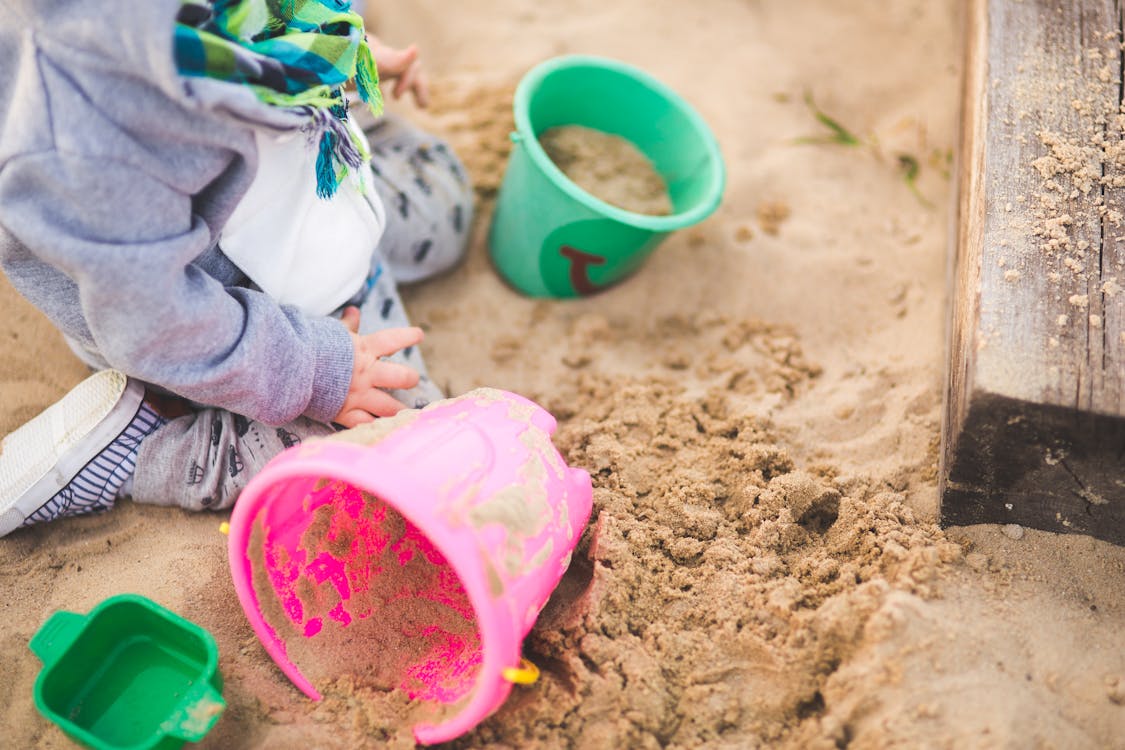 4. A Sandpit 
For younger children, under their teen years, a sandbox might be the greatest invention for keeping them entertained for a very long time. It's a sensory activity, the way the sand feels, digging through it and making tunnels. It's also something many kids can enjoy at one time, making it the perfect activity to do if you've invited a few kids over. Depending on your home size, you can even just make a miniature sandbox in a large plastic container, bringing it inside to store when the weather turns. Be sure to put a hat on your kids and some sunblock, because chances are they'll be mesmerized by the sand and playing for hours.
Don't let the summer holidays intimidate you, with a few fun activities up your sleeve your kids will be entertained and enjoying their holidays in the sun. From a stunt scooter to investing in badminton gear, there are a number of fun ways to keep your kids active and off screens all summer long.