---
6 Things To Keep In Mind While On A Sailboat Tour
A sailboat tour of the Pacific Ocean is the stuff dreams are made of. There's probably no better way to explore nature while getting away from civilization and electronics. Your whale-watching excursion is a window to a new world that you'll never forget but come back to because you'll always see something new. Here are six things you should remember on your sailboat tour.
1. You'll see More Than Whales
You could see up to six different types of whales on your tour, but you'll probably also see sea lions, seals, pelicans, and more. San Diego whale watching season is all year long. Some whales live in the Southern California waters year-round, while others migrate through on their way to warmer or cooler waters depending on the season.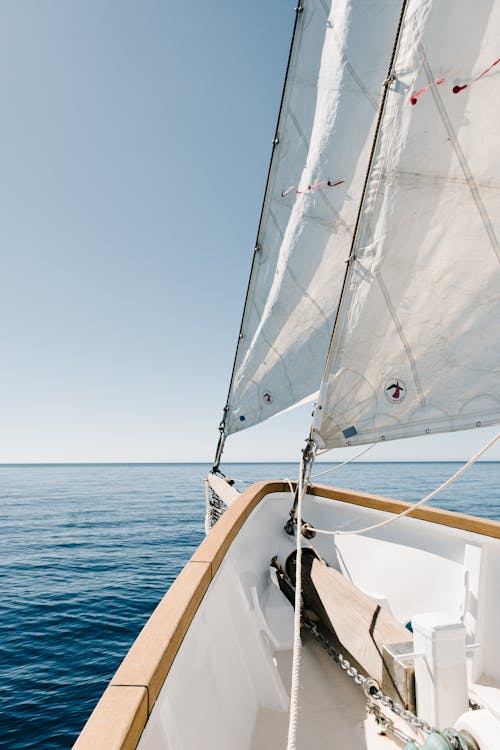 2. We Operate as Green as Possible
We encourage our guests to enjoy the ocean without disrupting the delicate ecosystem. Our vessels are powered by wind and clean diesel power. On-board, we use battery power for necessities. We recycle and are moving toward a plastic-free trip.
3. Sailing Is a Smoother Ride Than a Powerboat
We can't guarantee you won't get seasick, but we can tell you that our boats are stable, sturdy, and comfortable. If you're prone to motion sickness, bring your Dramamine.
4. The Ocean Can Calm Your Mind
Water is calming and relaxing. Even people taking a San Diego corporate yacht charter report that they feel much better after being out on the water. A sailboat excursion can be just the self-care you need to get through your busy routine.
5. Humans Rely on the Ocean for Many Things
The oceans are more than saltwater and marine life. Humans get food from the ocean. The ocean has a direct impact on economies, from tourism to businesses. The oceans produce over half of the world's oxygen.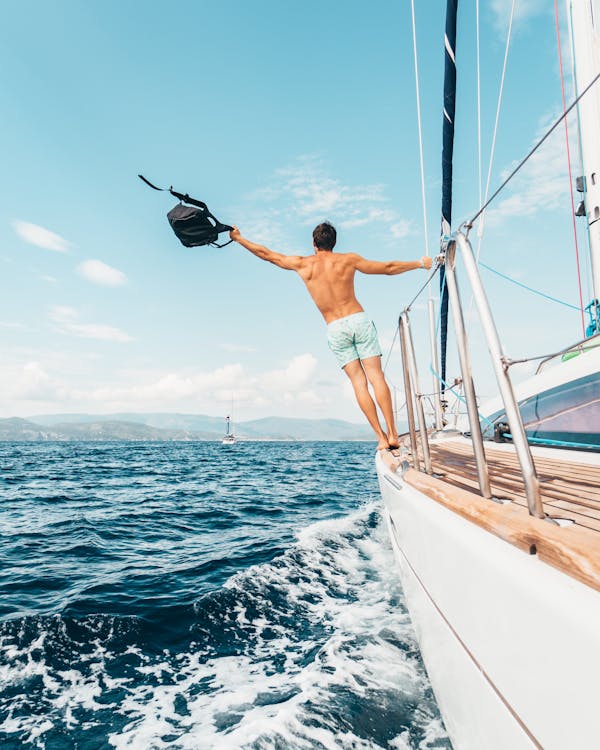 6. Whale Watching Isn't Just for Afternoon Diversions
We offer charters for receptions, birthdays, anniversaries, and more. You can even get married on your whale watching tour. We love hosting corporate event yacht charter San Diego events. If you're enjoying your tour, think about hosting another event with us to introduce even more people to the ocean.
What Is a Sailboat Tour?
Your sailboat tour is a four-hour trip around the San Diego basin to look for whales and other marine life. We generally leave about 11 a.m. and return around 3 p.m. There are bathrooms onboard. We stock water and granola bars in case you want something to eat, but we recommend waiting until you get back on land. Don't worry about anything except your own personal belongings because we take care of everything. It's a once-in-a-lifetime experience where you'll see marine life in a mesmerizing and invigorating environment.
How To Enjoy Your Sailboat Tour
Bring a good attitude. It can be quite warm on land, but when you get out in the ocean, it can get cool. Bring layers of clothing to stay warm. Even in the middle of winter, you'll want sunscreen, sunglasses, and a hat to reduce glare and the risk of sunburn. Bring a camera to take pictures.
Schedule your whale watching trip in San Diego today to appreciate the ocean.