---
6 Ways Giving Back Can Put You in the Holiday Spirit
Advertisers are usually focused on the gifting aspect of the holidays. But if you're looking to get into the spirit of the season, there are others ways you can boost your mood. Finding ways to volunteer and help others can have some amazing benefits on your mind, body and soul. The following will show you how giving back can help put in a better frame of mind during the holidays.
Ease Depression
Life is filled with many ups and downs. While you may be thinking that you need to make life altering changes, sometimes incorporating a bit of charity into your life can help ease your depression. If you're trying to attain a greater happiness in life, you may want to volunteer at a shelter helping homeless animals. By doing tasks such as cleaning cages, walking dogs or grooming the animals, you'll begin to feel useful and optimistic. Research the organizations out there to find a cause that instills passion from within.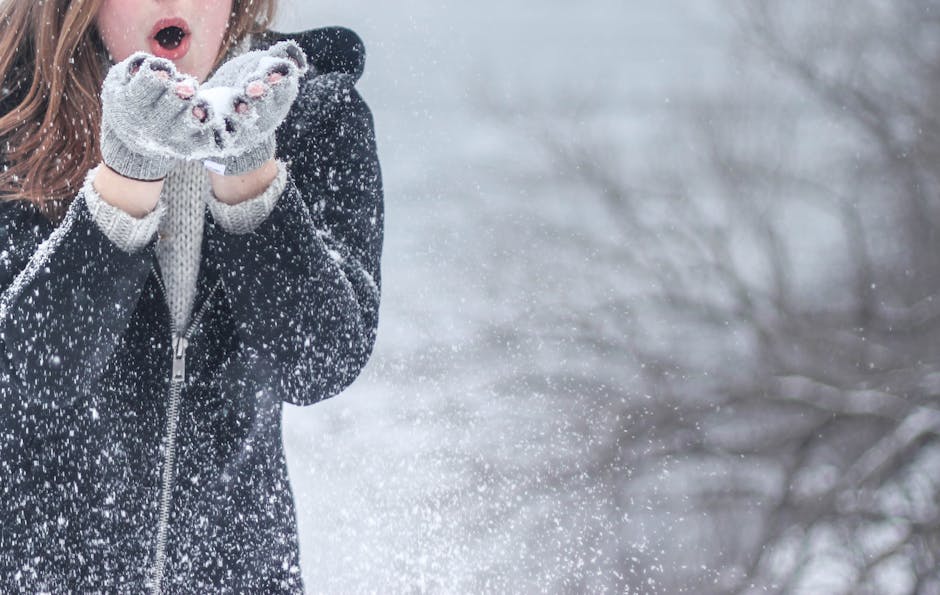 Better Overall Health
It's easy to get caught up in the hustle and bustle of the holidays. But you don't want to become overstressed or taxed. Instead of spending hours waiting in line to find that elusive toy most popular for the season, you can boost your overall wellness by performing goodwill duties. If you're looking for a way to share glad tidings and get into the spirt, US Coachways is participating with 106.7 Lite FMs Home for the Holidays program. The gift wrapping program supports Bristol Myers Squibb Children's Hospital. With over 2,000 gifts wrapped and presented to children on Christmas morning, you're sure to see lots of smiles. If you want to support the cause and help Santa with his deliveries, booking your US Coachways or holiday event is fast and easy. When you rent a mini bus for friends and family, you can leave the driving to the professionals and place your focus on helping others.
Connect with Others
The holiday season can be a sad and lonely time of year for those without families. If you're looking to make new friends and ease your loneliness, volunteering within your community can help you connect socially. Find out what's available in your area such as serving meals at a homeless shelter. The people in need of a hot meal will appreciate your service. You'll also get a sense of pride working side-by-side with those in your surrounding area. You may even form new friendships if you make this a re-occurring event.
Find a Greater Calling
Your present state-of-mind may be leave you feeling bored and lackluster. If you're looking for greater opportunities and a clearer path for yourself, you may want to think about giving back. Gather your friends together and devise a plan for a project that holds special meaning. If you usually get together for a holiday party with neighbors or family, host a seasonal potluck dinner. Ask everyone to bring a small donation such as a monetary gift or canned good. Decide on the recipient for your donation. If you find a cause that holds special meaning, you may work toward other goals of assistance throughout the remainder of the year.
Better Job Performance
Whether you're working at a suicide hotline or finding shelter for those out in the cold, volunteering is a worthwhile cause that will improve your life. As you work toward improving the lives of others, you can take the skills that you're learning through volunteering and use them in your everyday work life. If you've spent significant amounts of time working with other volunteers, you're building excellent team skills. If you're going at it solo to combat hunger, you could take the lessons learned and try your hand at a supervisory position within your company. If you're on the search for a job, the time you spend helping others can boost your chances of employment and dream career.
Hope and Positivity
With the craziness of life, it's easy for a person to feel out of sorts. If you're going through your day-to-day events with a glass that is half empty, volunteering offers a new perspective. When you make the world a better place through your generous efforts of money or time, you're sure to enjoy a sense of hope and positivity that you can take with you to work and home.
The US Coachways and 106.7 Lite FM sponsored holiday gift wrapping party is just one of many ways that you can get involved this holiday season. There are also an assortment of other charitable festivities for people who are looking to volunteer and feel the true meaning of Christmas.