---
A closer look at Digital Marketing: BBA
Bachelor of Business Administration, popularly known as BBA, is a three-year undergraduate professional degree programme that imparts knowledge about strategies of attracting customers through various digital channels. Digital marketing is a new branch of BBA that has gained momentum recently. The students can pursue this course post completing their 12th standard. BBA Digital Marketing course provides a comprehensive view on planning and executing e-business to promote the services and products through popular search engines and social media channels. 
Earning a BBA degree in digital marketing opens doors for lucrative career opportunities in the modern business industry. Moreover, the digital marketing industry has been thriving due to the business's sudden inclination towards the online mode, leading to growth in digital marketing. Read this article to get a closer understanding of the newly introduced BBA in digital marketing.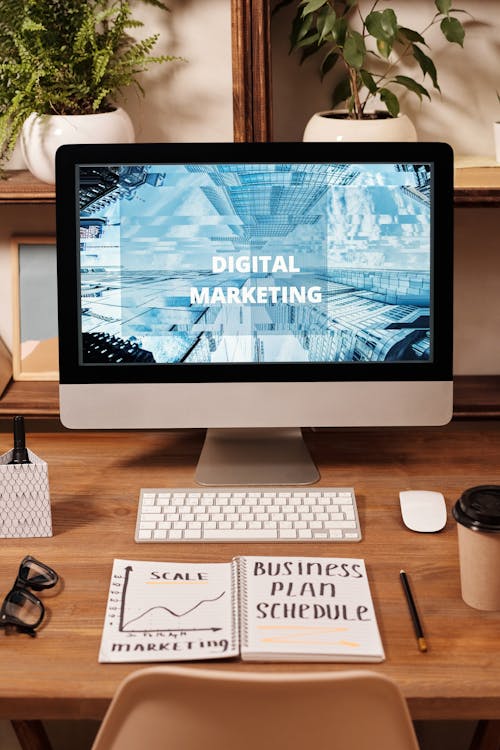 BBA in Digital Marketing: Course Overview
The course acquaints the students with the knowledge and skills relevant and latest to the digital marketing industry. Some of the skills developed through this course include SEO(Search Engine Optimisation), Ad campaign, social media marketing, e-commerce, lead generation, graphic design, content marketing, SEM(Search Engine Marketing), social media optimisation, etc. An individual with a creative mindset and good interpersonal and communication skills is perfect for this course.
BBA in Digital Marketing: Programme Structure
If you are planning to apply for a BBA in digital marketing, you must get familiar with the topics that form the programme's curriculum. 
The curriculum focuses on management as well as on the concepts of digital marketing. It is designed to facilitate theoretical and practical learning throughout the six semesters. Here are the main topics covered during the BBA digital marketing programme:
Sales and Marketing in the digital age

Logistics and supply chain management

Advance Skill development

Internet and related technologies

Human Resource Management

Advertising and Sales Promotion

Social Media Marketing

Customer Relationship Management

Digital Media Law

Data Mining and Business Intelligence

Project Management
These are some of the prominent modules covered in the syllabus. However, more related topics are taught in the BBA in digital marketing. This course also includes elective papers, allowing the students to choose the one that matches their interest levels. 
Career opportunities in BBA in Digital Marketing
A graduate with a BBA degree in digital marketing becomes highly employable across an array of sectors using digital marketing services. Here are some of the many job options for BBA in digital marketing graduate:
Digital Strategist

Content Manager

SEO Specialist

Digital Business Development Executive

B2B Marketing Manager

Digital Business Marketer

Interactive or direct advertising manager
As a fresher graduate, working for such positions can help you gain exposure and hands-on experience to grow your career trajectory. 
Conclusion
If you are looking for a career option, you can consider opting for a BBA in digital marketing. This course can become a wise career choice because it offers you the opportunity to work at the heart of any organization's digital marketing. Sign in now to learn more about the BBA in digital marketing and start your journey towards a bright future!