---
Moving Hacks to Take the Hassle Out of Moving
After weeks – or months – of visiting Lewisville TX apartments, you've finally found the space that's a perfect fit for your lifestyle. Now you've just got to do the one thing that everyone hates – move. With our hacks, though, you can transport all of your personal items from one apartment to the next without being struck down by any impending doom. We've got all the tips you need to help you get your deposit back, clean out your closet, and relocate in style.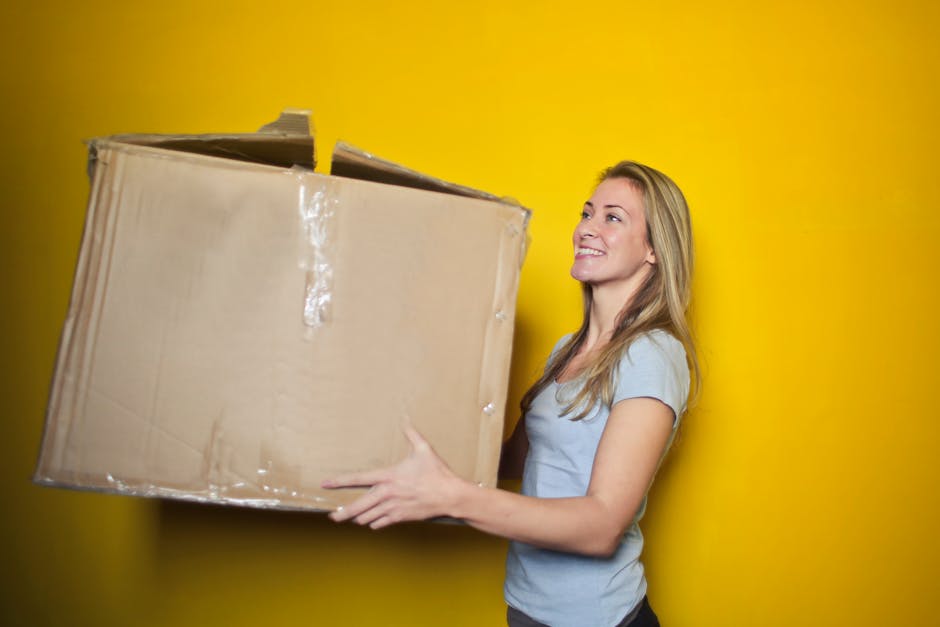 Before You Start Packing
First thing's first, so don't just start throwing everything you've ever purchased into a moving box. Here's everything you need to do before you start your big move.
Go through your closet and take out any shoes and clothing that you don't wear anymore. Pile this stuff into a special box and drop it off at Goodwill or another charity. Ask for a receipt, because Goodwill donations qualify as a tax deduction.
In the lead-up to moving day, plan to consume all of the perishables in your refrigerator. That way, when it's time to make your exodus, you'll have fewer containers to haul around town.
Measure all of your current furniture and plan where you'll put it in your new apartment. If a table or chair has no place in your new space, make arrangements to sell it via a site like OfferUp or donate it to charity.
Instead of throwing them away, make plans to recycle any old electronics or batteries. Many stores, including Best Buy and Staples, will happily take these items off your hands.
Ask your future landlord if you can stop by and verify that the kitchen and bathrooms in your new place are clean. If you're like us, you may want to give it the once-over yourself before you start installing your own foodstuffs and toiletries.
Get Your Deposit Back from Your Current Landlord
In order to collect the money you originally entrusted to your landlord, it's a good idea to make sure your old apartment is in tip-top shape before you officially leave it behind. Here are a few tips to help you do just that.
As you empty out your current apartment, spruce up the place a bit. If your furniture left dents in the carpet, use ice cubes to remove them. Let the ice cubes melt in the dented carpet, then use a spoon to reshape the carpet fibers.
If, after you take down your wall hangings, there are holes in the walls, use Ivory soap or toothpaste to fill them.
Stained carpet? Mix one part hydrogen peroxide, two parts water, and a few drops of lemon oil. Spray the mixture on the offending area and let it sit for a few minutes. Finally, scrub the spot with a brush to fully remove the stain.
Scuffed your old hardwood floors? Rub the marks with a tennis ball until they disappear.
Once your old apartment appears as good as new, take photos. It's always a good idea to document how the place looks before you ask for your deposit back.
Packing Hacks to Save Time and Money
Now comes the hard part: packing. Packing can be the worst part of moving because it seems like such a massive job. But, never fear, because our hacks will help you get through the packing part of moving with minimal hassle.
Obtain used boxes from local retailers. Wine and spirit stores have some of the best boxes out there, since they're specially designed to haul heavy, fragile loads.
And, speaking of fragile loads, make sure you have plenty of newspaper and magazine pages on hand to keep glass and other breakable materials from moving around inside the boxes.
Label each box according to its contents. Next, create an inventory list or spreadsheet to help make sure every box is accounted for. If you're using Excel, you can even add notes as to what's in what box. Then, as you unpack, you'll always know where to find exactly what you want.
Last-Minute Moving Day Preparations
Before your movers arrive, there are a few things you can do to make moving day go by as smoothly as possible.
Purchase the necessities – like milk, eggs, and other easy-to-make breakfast items – so that you're ready to get back to normal the day after you move into your new apartment.
On moving day, keep snacks readily available. Ready-to-eat items, like protein bars and bananas, will help you stay fueled even as you rush around crossing everything off your checklist.
If you've got pets, don't forget to feed them on time. In your new apartment, put your pets' bowls in a familiar spot, so they won't feel like you're interrupting their routine.
And, speaking of routines, pack moving day essentials – like toothpaste, medication, and the clothes you plan to wear – in an overnight bag. Having all the essentials on hand will help you get through moving day without a hitch.
Other necessities should be packed in a box marked "Open Me First." That'll make it easy to find your hand soap, bath bombs, towels, blankets, and bed sheets.