---
Plus-Size Saving Tips for Plus-Sized Women
Looking for plus-sized clothing articles and items is a challenge. Most of the time, the items are either limited or out of stock. The worst is, they may be available but they are too pricey for us to buy.
In this time of uncertainty, while we are in the middle of a pandemic, everybody is expected to be smart with the money that they spend. And since plus-size items are more of a necessity than a want for most plus-size women, it is just right that we spend on it – and if we are to spend on them, we better make sure that we are doing it right.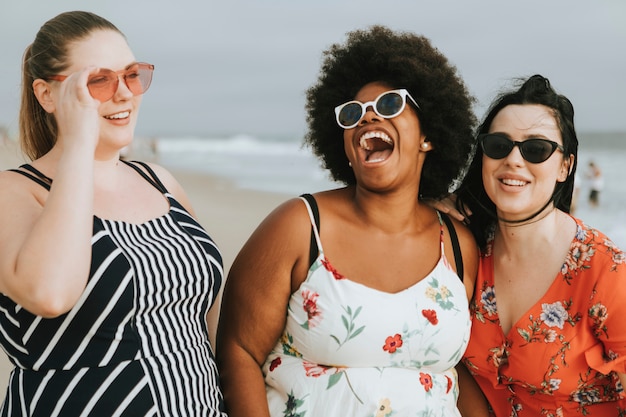 Let's look at some of the thrifting tips in purchasing plus-size items:
Wear your comfort. Wearing something comfortable when you are going to shop might be a very trivial idea. However, on the contrary, it actually makes sense. When you check on the aisle where items or clothes are on sale, you don't need to hesitate anymore and not try it out even if it is possible to do it there simply because you are embarrassed because of your baggy outfit. Trying out a few items immediately opens more options for you. 
Also, it saves you time because you no longer need to fall in line to the fitting room and try the items out. 
Buy in the Men's Section. Weird as it may sound, but if you're looking for comfy clothes that you would only wear at home, then you're definitely getting your money's worth. 
Normally, guys' clothing comes more in general sizes – which means it would be more options for you to choose from, which means the more generic the cut is, the cheaper the price of the clothes is. Plus you get to slip underneath those oversized shirts and feel their smooth fabric against your skin and not feel guilty about it
Ration yourself to get through the ordeal. Let's face it – if we get hungry, it's our tummy that thinks for us instead of our brain. And when that happens, we tend to spend more or have buyer's remorse when we get home. Make sure we condition ourselves right before going to the department store by making sure we don't have an empty stomach. 
It is also important that we bring with us bottled water, some snacks to nibble on, and a lot of patience. 
Accept your body. It's not every day that you get to feel beautiful about yourself unless you think you are worth being featured on londonxcity.com no matter what size you think you are. It's not going to hurt if you admit to yourself that your body is not like any other girl's who are too conscious about what they eat or how they look. And you should not be feeling bad about it. 
Acknowledging that you are a plus-size can relieve you of the burden of guilt in yourself, and feel a lot better when you shop. Be open-minded and don't feel stressed if the only things that you can buy are those from the men's section or there just isn't anything for you in a particular store aisle. If you have not found yet the jeans or blouse that you have been looking for, don't lose patience and wait for it. At least you are not forcing yourself to buy something just because.
Don't buy if you can sew. If you have a good eye and a knack for cutting and sewing clothes, then you might just need to spend as much.  Creatively add patches on those torn portions of your old blouse. Cut those hemlines or sleeves if you think you would look better with that top that way.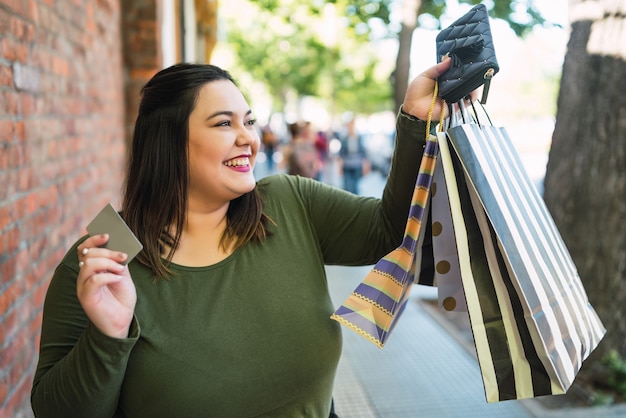 Every struggle presents a new opportunity. Just have the proper mindset and be comfortable with the fact that it is harder to find our sizes than the other girls out there. This is something to be acknowledged and not be frustrated about. At the end of the day, if you're prioritizing being thrifty, then doing things to achieve that goal should not pose any problem at all.