---
Six tips for finding a lawyer when a loved one is terminally ill
Life is a bucket full of surprises; you never know if today or tomorrow will be your last day, giving no definitive timeline.
However, a few circumstances indicate that there isn't much time on your hands, so it's best to put affairs into order before it's late.
Getting diagnosed with a terminal illness might not be in your hands, but getting paperwork and other end-of-life details together can be empowering. It instills a sense of control in terminally-ill individuals whose lives are already in turmoil.
Sorting affairs long before they need to be, protects the family and, most importantly, provides peace of mind to everyone involved.
For some, financial planning isn't the first concern for those diagnosed, but it is important to think about it.
It happens so that sometimes you cannot think things through; this is where an attorney can offer legal and financial aid.
It is emotionally overwhelming when you find your loved one has been diagnosed with a terminal illness; regardless, time doesn't stop.
Many don't focus on the fact that apart from handling emotional turmoil, sorting out financial matters with the help of a lawyer is equally critical. Besides, you wouldn't want to go through the probate process during grief.
Besides establishing a will or setting up a trust, a lawyer helps cover funeral costs, leaving your family to focus on supporting each other.
An attorney makes compiling a list of assets significantly easier, which later benefits in tying up financial matters.
If you are having trouble finding a lawyer, here are a few tips.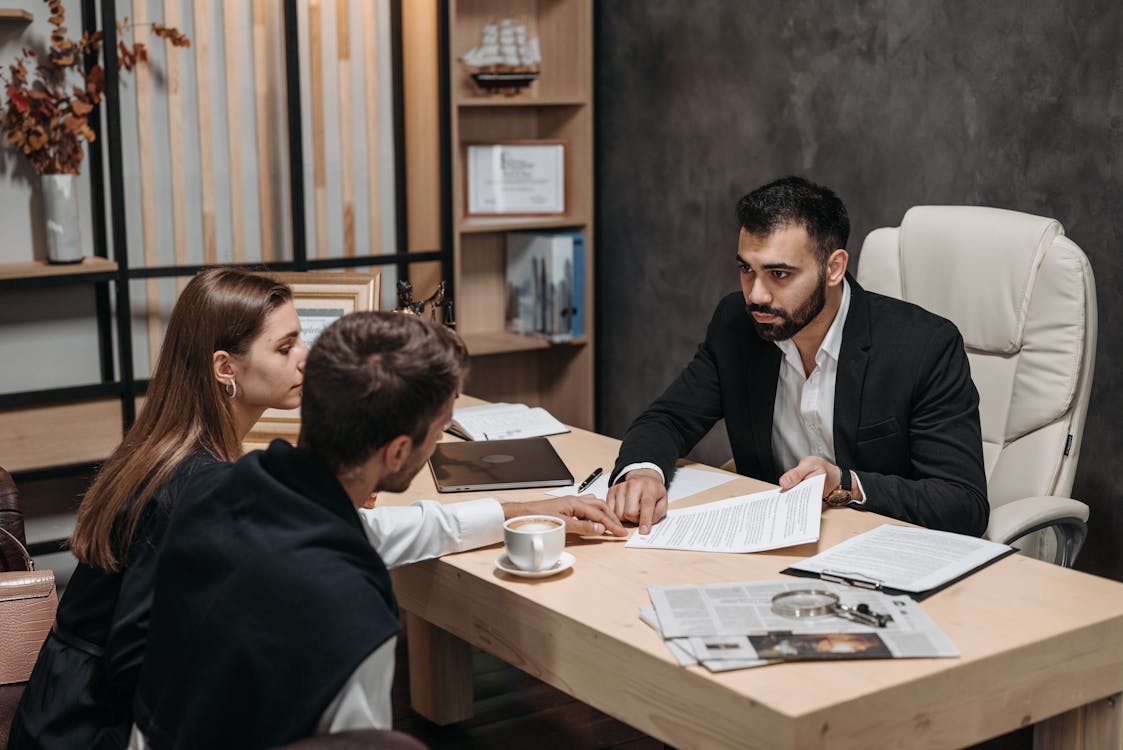 Experience
When gathering information and taking steps to ensure that your assets are secure, you must rely on someone who has been in the game for a long time.
Hiring an experienced attorney apart from everything eliminates doubt regarding work performance.
However, it does not mean jumping into the business right away. Learning about the past work history of the professional you intend to hire is important. Find out how long the lawyer you want to hire has been practicing and their specialty area.
If you plan on hiring a lawyer specializing in establishing wills or trust, consider how long they have practiced in that field.
You wouldn't want the other family members and the terminally ill individual to feel stressed.
Therefore, choosing a lawyer who is an expert in your area of concern is significant to your benefit. An experienced attorney can help you review your options and avoid conflict or confusion.
Reputation
Though some might not consider the element of reputation when choosing a lawyer, it does matter. When learning about the lawyer of your preference, the best way to do so is by reading online reviews.
Either visit the law firm's website your lawyer is associated with or check their website to read a handful of reviews.
Discovering one or two negative reviews is normal; however, if the negative reviews outweigh the positive ones, reconsider your choice.
A reputable lawyer ensures the best services are offered to maintain their reputation. Also, pay close attention to how the particular lawyer treats clients; it speaks a lot about the lawyer's personality.
Cost
Among other inquiries, you must ask each lawyer about their cost before hiring them. While some charge by the hour, others use a flat fee option. Discussing these details beforehand later prevents conflicts.
Comparing lawyer costs also helps gauge the average and offers an insight into who is in your affordability circle.
Lawyers go with different paying options; for instance, an attorney will set an amount for services offered, also known as a flat fee.
Some might ask to be paid upfront, whereas others will charge you for the number of hours worked. Before making an immediate decision, you must understand the fee dynamics. Ask questions or raise your concerns before sealing the deal.
Interviewing Attorneys
An important reminder is never to hesitate when interviewing an attorney; after all, you wouldn't want matters to turn worst later.
Ask about experience and familiarity with the industry and the legal environment. If a lawyer doesn't have extensive knowledge, they must be aware of the ins and outs.
Compared to the lawyer, you don't have much knowledge about the legal stuff. Consider the factor that the attorney you choose has the patience to answer your questions and regularly keep you updated. Prepare a list of questions to find the kind of lawyer you want.
Most lawyers answer questions given you don't go overboard. Solely relying on online reviews or recommendations won't do the job for you unless you interview to erase any doubts.
Availability
The effective way to rest your concerns is by scheduling an appointment with one or two lawyers you have on your list. During the appointment, one of the questions to ask is about the lawyer's availability.
If a lawyer works with too many clients, they will pass you off to the junior lawyer with little experience.
You might have inhibitions about working with someone with less experience. Be certain about who you want to work with unless you end up working with someone you don't want to.
Apart from availability, make sure the lawyer you choose communicates with you and keeps you regularly updated.
Clear confusion regarding means of communication, whether the lawyer will contact via phone and email or a paralegal will provide updates.
Lack of communication creates issues like not getting the required update or information.
Referrals
One of the convenient ways to hire the best attorney is to ask for referrals from friends or colleagues. Ask about the experience they've had with a lawyer in the area of specialty you want. Asking for recommendations will set you in the right direction.
Aside from that, an attorney you might have worked with can help you find the lawyer you are looking for. If they are of any help, ask questions regarding experience, knowledge, efficiency, and professionalism.
Create a list of the recommended lawyers so that you can thoroughly investigate before finalizing a decision. If your friends or colleagues are of no help, search online and make a list of options.
Conclusion
Though dealing with the emotional turmoil of a loved one's terminal illness is challenging, hiring an attorney to look after financial matters is critical. Leaving problems unattended only adds up the issues for the rest of the family members.
Hiring an attorney is difficult compared to finding one you are comfortable working with. Although you want affairs to be sorted immediately, that doesn't mean choosing the first lawyer you speak to.
Consider the mentioned factors when finding a lawyer to handle pivotal financial matters.
These tips will surely lead you to a lawyer with experience and expertise, putting your mind to ease. Circumstances are already tough as they seem; you wouldn't want to aggravate them further with financial issues.