---
Step into the most stylish cities of 2018
If you're a fashionista, travelling to the fashion hot-spots of the world is a must. These stylish cities can offer you an abundance of inspiration, plenty of shopping opportunities, and of course, amazing pictures for your fashion blog.
Online fashion retailer Zalando published their own investigation, creating a list of the most chic cities on the planet. We've poured over this list with Frank Wright, style-starters for men's footwear, to discover what makes these cities the best of the bunch, and how much you'll need to set aside for a visit.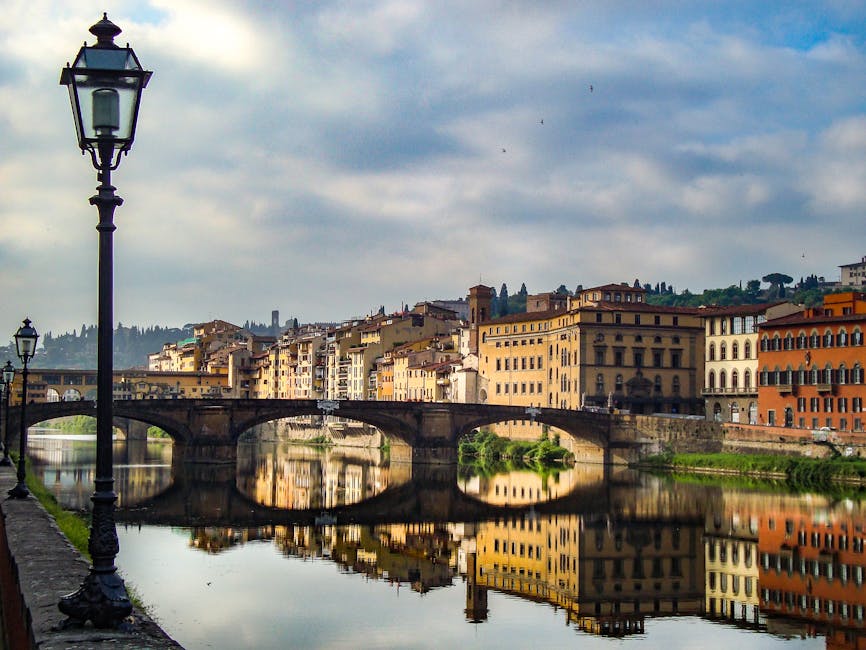 5. Italy: Florence
Offering museums, amazing architecture, and beautiful little shopping streets, Florence has risen to the status of one of the top five fashionable destinations in 2018. The Italian city is home to big names such as Gucci and Salvatore Ferragamo as well as other big-name boutiques which can be found at Via Tornabuoni.
The city has its share of world-famous designers, but you can also discover elite craftsmanship in its local markets. Many of the leather goods traders hail from a family who have been crafting with leather for centuries. Find yourself an accessory that's truly unique. There's also the unmissable Ponte Vecchio for jewellery lovers — discover pieces set with precious gemstones that you'd struggle to find anywhere else.
Rooftop bars like The Grand Hotel Balioni or the Torre Guelfa Hotel offer fantastic views for tourists. Capture perfect shots of Florence from these spots whilst you enjoy a drink and soak up the atmosphere.
Return flight: From £67*
Mid-range accommodation: £97-176
4. Italy: Venice
Even if you haven't yet visited Venice, you can no doubt picture its well-known waterways and canals.  Traditionally, the local craftsmen specialised in creating delicate masks that are worn for the Carnival of Venice and for their glass-blowing techniques. But, the Italian city is now becoming an attraction for fashion lovers with its prestigious showrooms and ateliers of big designers.
Seek out St Mark's Square, and head to the streets Calle delle Mercerie or Calle Larga XXII Marzo and you'll be treated to designer boutiques for you to explore. Discover charming side streets where you can buy custom made Venetian slippers and other garments unique to the city.
Zalando suggests that Venice ranked a little lower than other destinations on its list due to its low number of fashion schools.
Return flight: From £19*
Mid-range accommodation: £62-159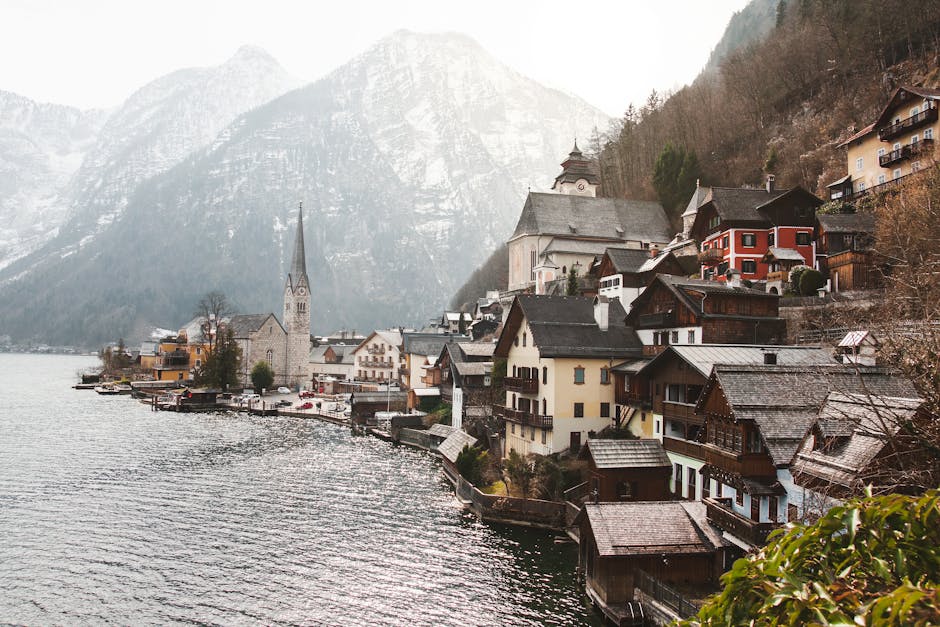 3. Austria: Vienna
Austria's capital city is renowned for its intricate palaces and buildings doused in history. And, according to Zalando, it's the 3rd most elegant city in the world. It lost some points due to their lower number of fashion weeks, expos and designers who have resided in the city.
International luxury brands can be found in the city's heart, such as the shopping area of Tuchlauben, which is a part of the Goldenes Quartier. For local designer garments, make your way towards Neubaugasse and Kirchengasse. Vienna is also home to the famous Lindengasse fashion mile — a street of small boutiques offering stylish fashion in the form of independent brands.
If you're looking for something a little different from everyone else, check out local designer clothes around Kirchengasse and Neubaugasse.
Return flight: From £53*
Mid-range accommodation: £57-93
2. England: London
London has produced some of the most well-known fashion designers across the globe, so it's a must-see for fashion lovers.
The city has more to offer than shopping too, as it houses many quirky and cute bars and restaurants. From enjoying a panoramic view of the city at The Shard to heading to smaller cocktail bars such as the award-winning Dirty Martini in Islington — this destination has something for everyone.
If you're looking to experience the only the finest, head to Harrods. Seven floors and 330 departments dedicated to the only-the-best products in food, fashion, homeware and more. For outdoor browsing, head over to Bond Street for exclusive brands, designer fashion or Mayfair for luxurious goods and super exclusive restaurants.
The city is perfect for spending the day walking through its streets in search of a fashionable purchase, so make sure your footwear is equal parts stylish and sturdy for all that walking! We recommend a classic pair of black chukka boots, which Britain fell in love with in the 50s and 60s.
Return flight: N/A
Mid-range accommodation: £100-200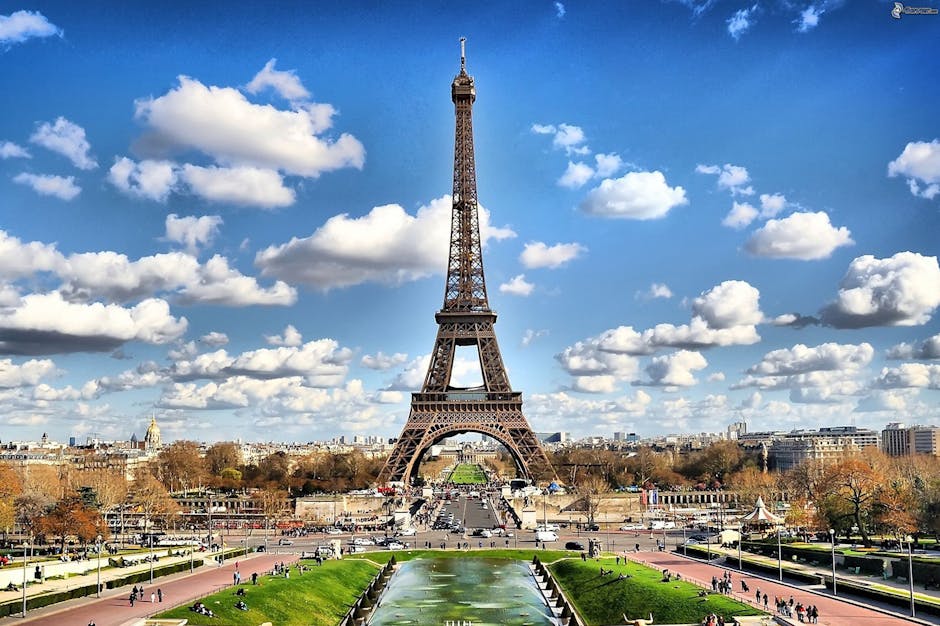 1.      France: Paris
Fashion events, journalists, events, expos…the list goes on for Paris, and so it has secured its place as the top fashionable city in the world. Paris is lined with trendy neighbourhoods, including Montmarte — an area with a rich history and culture tucked away on a hill in the north of the city.
The city of fashion is also the city of love, so there's no way you're going to be bored here! If you're looking for one-of-a-kind boutiques, head over to the famous Champs-Élysées which stretches from the place de la Concorde to the Arc de Triomphe. To get the full Parisian experience, head to rue Saint-Honoré which boasts the perfect balance of classic designers and Parisian concept stores.
Return flight: £54
Mid-range accommodation: £115-220
*Based on flights to and from the UK, the cheapest month and for the cheapest duration.