---
What to Wear with Chinos on Any Occasion
Chinos might just be the most versatile trousers in menswear. Unlike denim, which is almost exclusively casual, chinos can go either way due to the sheer range of colours, fabrics and cuts on offer. Okay, they're clearly more relaxed than standard suit trousers, but with casual dress very much a regular feature in offices up and down the country, they are perfect for almost any occasion.
Chinos' versatility means you have boundless options when it comes to choosing the rest of your outfit. However, you'll still need to find clothes that work well with your chinos to avoid any fashion faux pas that could sabotage your look. Read on to what find out exactly what to wear with chinos on any occasion.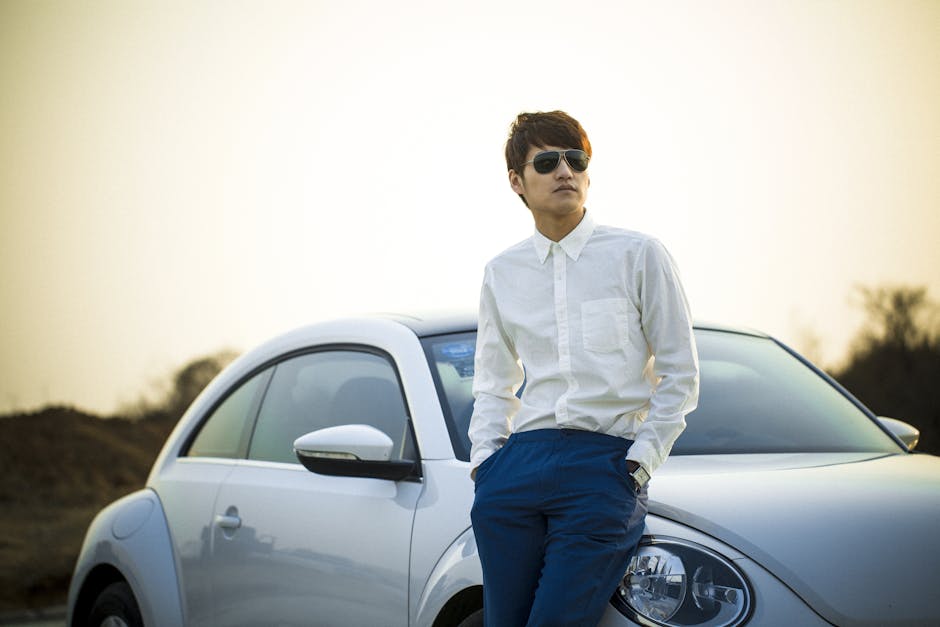 Casual Chino Looks
For casual occasions, you can't really go wrong with a plain white t-shirt. They are the perfect compliment to brightly coloured chinos, with the white t-shirt accentuating the block-colour trousers.
For colder winter days, a long sleeved t-shirt will also do the trick, but grandad shirts might be the more fashionable option. As Sir Plus explains, legend has it that grandad shirts were born in the 1920s, when factory workers cut the collars of their shirts to avoid them getting caught in machinery. The formal-casual blend created by this effect is a perfect match to chinos' versatility.
If you want to follow in the footsteps of trendy stars like Kanye West and Brad Pitt, you should rock an all-white outfit whilst wearing chinos. All you need to do is ensure you add splashes of colour to the rest of your outfit, like a navy blazer and shoes.
Trainers are the go-to footwear for an effortlessly casual look and can be paired easily with slim fit chinos, just make sure the trainers match the colours of your outfit.
Formal Chino Looks
Like chinos themselves, white shirts are highly versatile, and can work for both formal and casual occasions. Pairing your dark chinos with a white shirt will work particularly well, and by doing up your shirt buttons and adding a silver or grey tie you'll be looking super suave. This look is perfect for work, weddings and every formal event in-between.
You may want to finish this look with a soft-shouldered jacket, another classic combination that's ideal for work. Carry the jacket over your shoulder during your commute and hang it up when you get to the office, safe in the knowledge you can sharpen up your appearance when the need arises. This combination also works for evening parties and events.
Linen blazers are another option to consider if you want the smart-casual look that's now the norm for many formal occasions. This is a particularly great summer combination, as linen is synonymous with warmer weather. A blazer in itself is pretty formal, but linen's texture goes some way to making it look relaxed, and combined with stone coloured chinos and a white shirt, you'll be looking supremely stylish.
When it comes to your footwear, you should be thinking about loafers. For a smarter style, less is definitely more: avoid thick-soled loafers and go for a slimline design instead. As for the chinos themselves, simplicity is the order of the day. We advise you stick to black, brown, or navy shades.
Boots are another cool option. Suede or leather chukka boots are perfect for smart-casual or semi-formal occasions. Colour-wise, black or dark brown boots are well-suited to khaki-coloured chinos, but for navy, brown, or burgundy trousers, grey boots will go down a treat. You can even team a pair of trainers with chinos and still look smart, with white trainers specifically recommended. Make sure to darken the colour palette of your outfit overall though. Flashy-coloured or patterned trainers will undermine this formality.
Chinos are undeniably sharp, and combined with their versatility they should be a mainstay of your wardrobe. Be adventurous in your chino choices and you'll look fresh for any occasion.