---
Why you need to travel to the Maldives this year
The Maldives are some of the most beautiful small islands in the world. They're safe, without any hawkers selling taxi tours and sarongs (unless you go looking for them), and no distractions. There's no industry or agriculture, and the stunning blue lagoons are crystal clear.
The Maldives consists of 26 different coral atolls. Within these are approximately 1,200 islands, with 200 inhabited and 100 owned by resorts. This is also one of the most sophisticated vacation destinations in the world. This is where you can also find the world's first underwater spa, underwater nightclub, and underwater restaurant.
The Maldives has consistent weather year-round, with temperatures ranging from 26ºC to 30ºC. While there is a short monsoon season in November and early December, this is a destination that's popular throughout the year.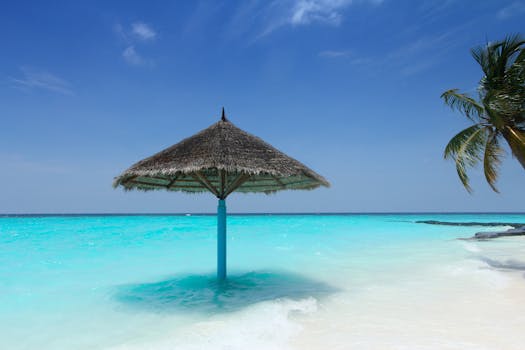 In the Maldives, you'll find accommodation ranging from suites on the beach to stilted water villas. If you're looking for luxury, you'll definitely find it amongst the top-notch spas and fine dining here. This is a place where you can completely relax on the gorgeous white-sand beaches. You won't be fighting for a place to lay down your towel on these secluded islands, so don't be surprised if you have palm-fringed sands and clear seas to yourself.
If you love diving, or you've always wanted to learn, you should spend your vacation in the Maldives. This is the perfect place to dive and snorkel, white thousands of brightly coloured fish, sharks, turtles, barracuda, and manta rays.
While the islands are known for their picturesque landscapes, you'll also find an exotic, warm culture. The Maldives are an eclectic mix of South Indian, Arab, and Sinhalese influences.
Male is home to most of the cultural attractions, including the Grand Friday mosque, Male Fish Market, Sultan Park, Presidential palace, and more.
From exclusive gourmet meals to casual dining, the Maldives offers a huge variety of cuisines. While the resorts embrace plenty of global options ranging from exceptional fresh seafood to savoury Italian fare. Traditional restaurants offer dishes based around fish that often feature coconut and spicy flavours.