If you're trying to figure out a great family adventure to take with your loved ones in the coming year, then chances are you will be searching for something that will keep all family members entertained and enticed. This can be a bit of a challenge, especially if you have children of different ages. As a general rule, choosing a destination with amazing natural beauty makes it a little easier to keep everyone happy, especially when the weather's great. If you want to go on a trip where you'll be able to create a ton of memories to treasure forever, then consider these fun adventure holidays: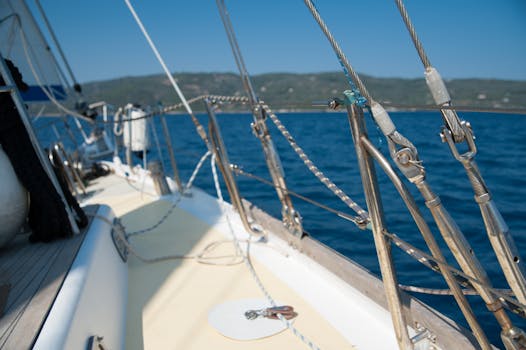 1. A Sailing Holiday
There's nothing quite like being out on the ocean, the blue sky bleeding into the blue of the ocean. Whether your family are keen sailors or are just getting started, there are plenty of options for all skill levels. You can choose from a week, two weeks, three weeks or even longer on a sailboat, to smaller activities such as a day skipper trip. Imagine all the fun memories you'll be able to create learning how to sail with your family and all the wonderful family pictures with the bright blue ocean as your backdrop. Flotilla Holidays are the perfect getaway with your family. You can choose exactly where you want to go too, whether you're interested in visiting the Ionian Islands, which are relaxing and peaceful. Perhaps you're more interested in somewhere a little windier, such as the Saronic Islands. Or perhaps somewhere like the Sporades Islands takes your fancy, where the islands themselves are a bit livelier with numerous interesting spots to check out. The Greek Islands are known world wide for having some of the best beaches and most delicious seafood on the planet. My advice is pick the longest trip you have time for, as I'm guessing you wont want to leave your amazing, relaxing vacation.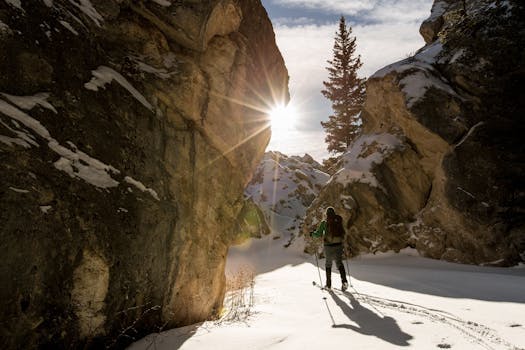 2. A Skiing Holiday
If you're more of a fan of the cold, then a ski holiday might be the perfect holiday destination for you and your family. It's a great way to stay active while on holiday and affords you the opportunity to either learn or perfect your boarding or skiing. If you're a family with young children don't fret, so long as your child can walk, they can probably learn to ski. If that makes you a little nervous, most big ski fields offer childcare services, allowing you to get some solid time on the slopes while your children are thoroughly entertained. For the older kids, there are ski schools which are a great way to make new friends and to learn new things on the field. Many of the bigger fields also have photographers that you can hire to work with for a few hours. That would be a really fun and interesting way to get your family photos for the year! If you're considering a family ski holiday of more than a week long, you may want to consider buying passes to the mountains you're planning to visit when they have their early-bird sales. This does mean you'll need to decide in advance where you want to go, but you can find yourself with considerable savings. In my experience if you plan to ski for more than a week, a season pass is often more economical.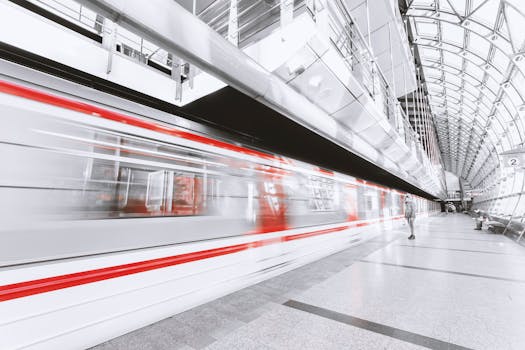 3. A Train Trip
I personally love traveling by train as it's a lot less hassle than going to airports, checking in, going through security and so on. There are many destinations around the world where train travel is a great idea, but the most variety will be found in Europe. Many of Europe's cities are only a couple of hours away from another great city, making it easy to see a lot without spending days on end on a train. Japan is also famous for it's extensive train route and has some of the fastest trains in the world. Likewise, the Trans Siberian route from Russia to China is one of those bucket list items that would be the perfect backdrop to create amazing memories with your family.  Traveling by train is a great way to travel with children as they will have a little more space to move around, walk up and down the carriages, and to stretch their legs. Traveling for hours on end can be challenging for younger kids, but in my experience children tend to feel happier on trains than in planes, making for more relaxed parents. It's especially a great trip if you have a child who is fascinated by trains as they'll just love the entire experience!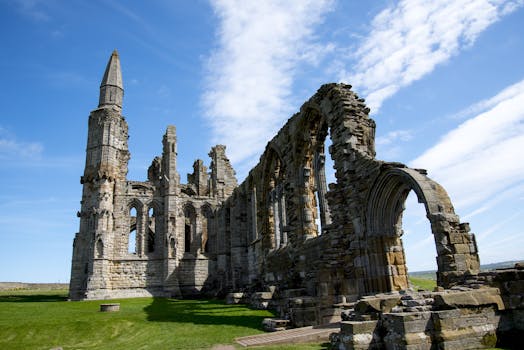 4. Visit Some Ruins
Why not use your holiday with your family as a way to teach your children a little about history? There are many great ruins scattered across the planet and planning your trip around any of those is a certain way to create a fantastic holiday. If you fancy a visit to Asia, why not head to Cambodia where you'll find the incredbile Angkor Wat.. It's a series of thousands of temples that you can visit. One of the temples was featured on tomb raider and it has trees growing through and twisting the blocks that have been used to build the temple. It's an amazing place to wonder around and you can spend days or even weeks trying to visit many of the temples. Likewise in Guatemala there's the amazing  Tikal, which are a few Mayan temples. You can watch a sunrise or a sunset here, take a guided tour and learn more about the history while spotting lots of exotic animals along the way. If you fancy a trip to Egypt, then taking your family to the Pyramids is going to be a very special holiday as well. If you're more interested in Europe, why not head to Rome? There you'll be able to visit the grand Colosseum, be sure to take a guided tour so you can soak up all the history. Whatever type of ruin takes your fancy, plan a trip around it. You can use it as a special, interactive way to teach your children a little about history while having a great family vacation.
Traveling with your family is truly one of life's greatest adventures. Be mindful of your children's ages, activity levels and interests in order to choose a holiday that you think will keep them most entertained. But don't forget about you, the parents! It's important to choose a destination that will be fun and engaging for you too. Where you decide to go will determine what you can do with your children and what memories you'll make, so choose somewhere with a little adventure for a special kind of family vacation.